Weighting only 86 lb (wet), with a wheel base of 33.7 inches and with a seat height of just 19.1 inches, the Yamaha PW50 delivers sporty performances in a compact package.
The motorcycle features adjustable throttle and it is built around a 49 cc, air-cooled, 2-stroke engine which is combined with a VM12 Carburetor and is fueled by a 53 Gal fuel tank. The engine is controlled by a wet centrifugal automatic transmission.
The ride quality is kept in check by a 22 mm telescopic front fork with 2.4 inches of travel and dual rear shocks with 2.0 inches of travel. Front and rear drum brakes handle the stopping power, while the 10-inch front and rear knobby tires will keep the rider out of trouble even on the toughest terrains.
Prices start from $1,440.
for pw50 parts visit: http://www.motorpartstore.com/pw50-parts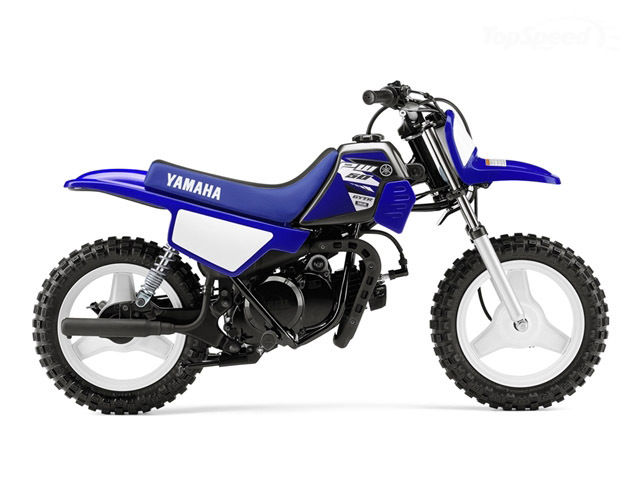 2015 Yamaha PW50 Key Features:
• Fully automatic transmission means no shifting required; the PW50 is a total twist-and-go package.
• Torque-tuned, spunky little 49cc two-stroke is built to thrill without intimidating beginners.
• A seat only 19.1 inches high makes this one the logical choice for the littlest rider in the group.
• An adjustable throttle stop screw lets the adult in charge gradually increase speed as skills improve.
• Shaft final drive makes chain maintenance a thing of the past.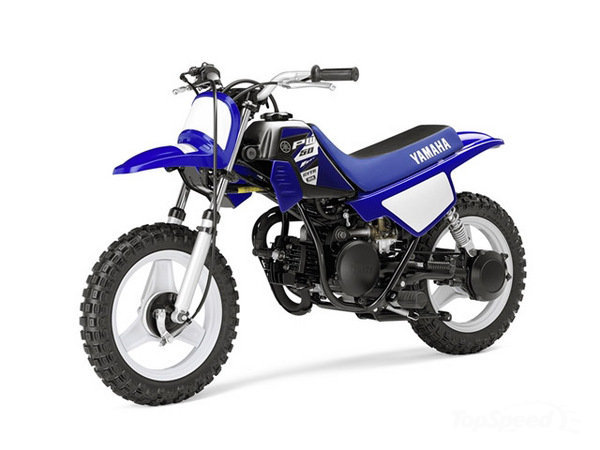 2015 Yamaha PW50 Features And Benefits:
Engine:
• 49cc air-cooled, case-reed–inducted, two-stroke single is tuned to deliver predictable power that gently eases the new rider up the off-road learning curve.
• Single-speed automatic transmission means the rider simply twists the throttle and goes, allowing him/her to concentrate on the ride ahead.
• Class-exclusive shaft drive system is virtually maintenance-free and comes fully enclosed for added durability.
• Exclusive autolube oil injection system eliminates the need for fuel/oil premixing.
For PW50 Engine parts pls visit: http://www.motorpartstore.com/pw50-parts