There is the CONDOR XC-MINI Master V2.1.0 Update Shared!
Step1: Connect iKeycutter CONDOR XC-MINI Master to the PC with a USB cable.

Step2: Download the V2.1.0 and install the driver.

Step3: After Install iKeycutter CONDOR XC-MINI Master "driver file",open the update software.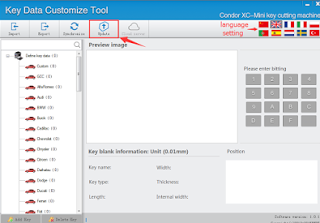 Step4: Select preferred language by yourself,Then click on "Update".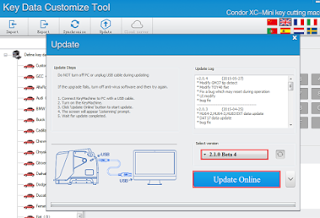 Step5: Select update version,click on "Update Online" wait until display Update Success, wait for a while then restart machine.

But when you update CONDOR XC-MINI Master please note that these:

1): Do NOT turn off PC or unplug USB cable duing updating.
2): Data downloading and firmware upgrading may take a while, please be patient.
3): If the update fails, turn off anti-virus software and then try again.

Then next question, if you forget the password you have set to the CONDOR XC-MINI, what should you do?

Firstly, open condor MINI online update tool software then press button and select"Clear all data"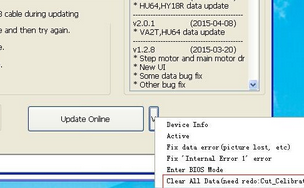 Secondly,after clear all date, if the device still ask to enter password you can enter "123456". if not, start "self-test"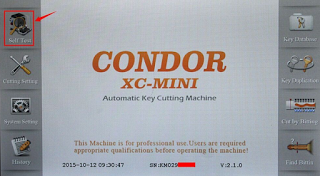 Finally,do Height Level calibration, Cutting calibration or Clamp calibration follow the system prompt.