Procedure:
Step1. Install the I-2014 Multi-Diag Access J2534 Pass-Thru software follow the video instruction:
Step2. Connect I-2014 Multi-Diag Access J2534 Pass-Thru OBD2 interface with vehicle via OBD socket.
Step3. Run software.
Step4. Select vehicle manufacturer: Mercedes Benz from main screen.
Step5. Select vehicle model: Actros II, then select control unit module from the right column: FM Front Module.
Step6. Select correct engine type.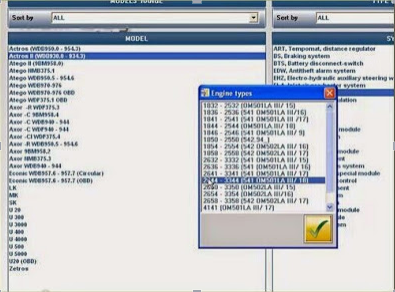 Step7. The next program will bring various of technical data, like clutch freeplay, cylinder bore, maximum power, oil pressure in idle etc.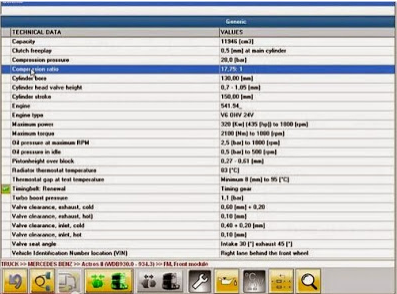 Step8. Select Compression radio option>>Inspection of injection timing>>battery>>Cylinder heat bolts>> Minimum front brake pad thickness, confirm engine type.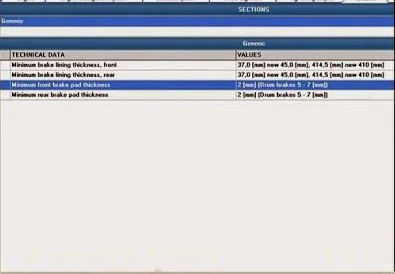 Step9. Select INTERVERS and then choose "Change towed axle hub lubricant and check
tapered-roller thrust bearing". Then select "Change hydraulic transmission brake fluid".

Step10. Press the wiring icon, the Multi-Diag J2534 VCI program will display the FM Module diagram.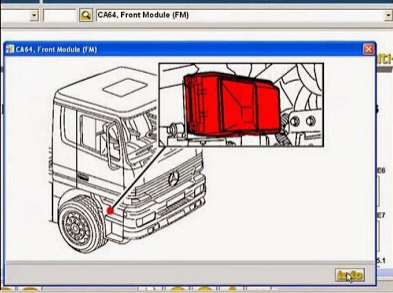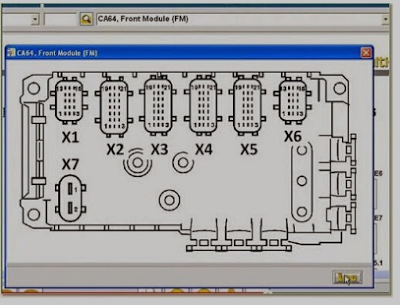 Step11.Pull download the drop-down list under COMPONENT tab to check other modules, height sensor, front axle, brake pad wearing sensor, right wheel etc.

Step12. Follow the system prompt until the procedure is done.

Step13. Exit the Actia Multi-diag software and disconnect VCI interface from vehicle.