Reading the ECU EEPROM chip
1.First choose the vehicle and type of the engine's ecu you want to read/write from the given list. If you have any doubt about the type of ECU, you can verify it from the program.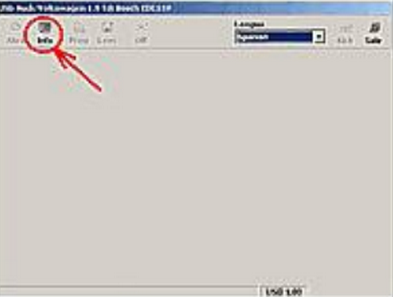 2.When the dialogue window appears just click on INFO tab and wait for the program to communicate with the ECU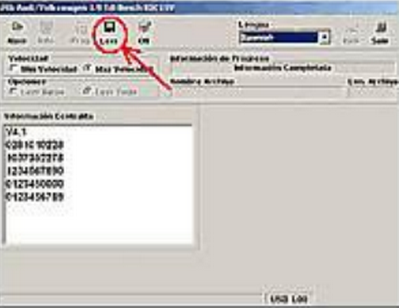 3.A moment later, the information about the ECU type will be shown. Just click on "READ" tab to assure that you will have a copy of the original file (in case there is some problem later.
4.When the program starts reading the ECU's chip, DO NOT INTERRUPT the process at this moment.
5.Choose where you want to save the original file and name it. To simplify your work, name it same as the numbers that appear in the window display on "Information of the ECU".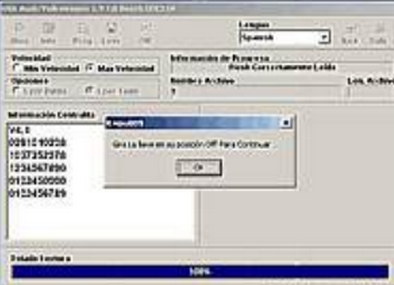 6.Now the program will prompt you to turn the ignition key to "OFF" position. Do as instructed and then click the "OK" button.
Writing into the ECU EEPROM chip
1.Choose the vehicle and type of the ECU (as in the "READ" process) click on INFO tab. OPEN the file prepared for your vehicle or ECU type.
2.From the display, on the right window you will see the reference of the ECU that corresponds to the open file. To confirm that this information matches with our ECU type. Verify the numbers in both windows are the same just to be on the save side.
3.If you are absolutely sure that everything you did is correct. Click on PROG tab, the system will now erase the ECU flash memory and program it with the new file. Please DO NOT INTERRUPT during this process.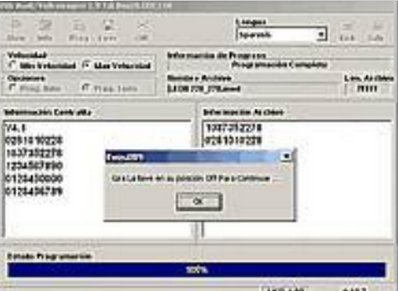 4.When it had finished writing, just turn the ignition key to "OFF" position and then confirm by clicking the OK button.
NOTE:
For some cases, VAG cars (AUDI, VOLKSWAGEN, SEAT AND SKODA) before attempting to flash the ECU chip, the instruments panel must be de-activated. Open the fuse box cover; remove the 5A fuses as indicated in red (refer figure below). With the instruments panel power cut off you can try to access the ECU.