You need to go to the official website: http://www.superobd.com/ to register and login,then click the "download" menu, download and install the program named
"SKP-900_Add_Free_Tokens ".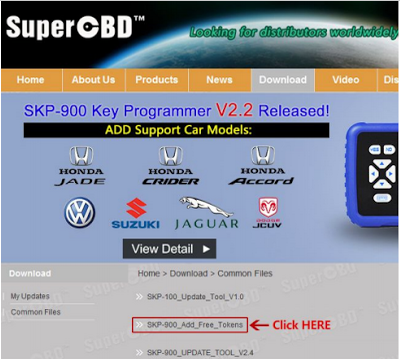 1. Connect SKP-900 with computer using USB cable.
2. Start SKP-900 and select ADD FREE TOKENS
3. Run the activation software, scan the ports or manual select a port(port number less than COM 9)
4. Click "Activate" and waiting for success.